Wealth Wire
The Lost Decade For Bonds is Beginning!
Posted by Wealth Wire - Monday, October 22nd, 2012
Feast your eyes on the two charts below. They say that a picture is worth a thousand words, so here is 2,000 words worth. If you have been negative on bonds as I have, these charts should enable you to sleep much better.
Virtually every fixed income product is peaking now. Let me draw a simple picture for you laymen out there. That means you should sell every major bond market rally for the next ten years. Whether the final bottom in yields for the ten year Treasury bond is the 1.38% that we have already seen, or 1.00% coming this summer is anyone's guess. The technical set up is now so dire, that bonds are going to have a really tough time rallying from here. The momentum players will eventually smell blood in the water, and they'll be jumping in with both feet at every opportunity. The lost decade for bonds has begun!

Of course, you knew this was coming. It doesn't help that the budget proposals for both political parties going forward will engineer a dramatic increase in the deficit. The bond market is not laughing. Of course putting in the final top in a 30 year move could be a multiyear process. But it is time to dump that old investment guideline where you own your age in bonds. From here on, the bond/equity ratio should be 0% in bonds and 100% in equities, whatever your age. You now should own your age in high dividend paying equities and the balance in aggressive growth or emerging market equities.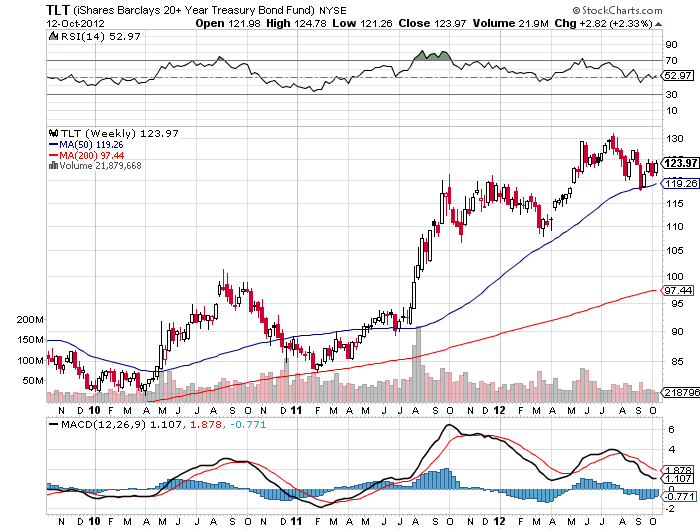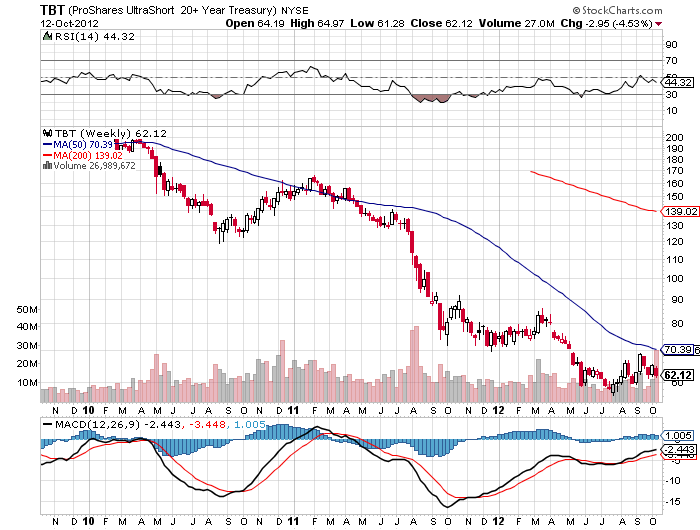 *Post courtesy of John Thomas at the Mad Hedge Fund Trader.
0
Add a Comment
(Pro Members Only)
More like this...
5 Things You Need to Know About Bonds
My point of view on bonds as investments or income sources is simple...
Renowned Bond Manager: "Bails on Bonds"
Renowned bond investor Dan Fuss urges investors to bail on bonds before it's too late...
Faber: Government Bonds are DOOMED!
Gloom, Boom & Doom publisher Marc Faber speaks with Bloomberg Television in this video clip, reporting on how stocks are actually safer than bonds now.